Loki & Luna

Loki and Luna are my new kittens. I got them around the end of July 2001. Loki, the boy, is the orange tiger. Luna, the grey/black tiger is his sister. They are cute and are great company.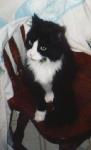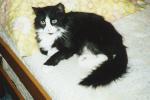 Zeus

My oldest cat, Zeus, died in January 1998 of old age. He tried to live up to his name, acting as if he really was king of the gods.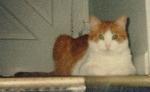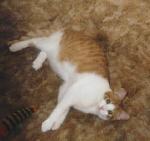 Malarkey

Malarkey was a big baby, but he was cute so he got away with it. He was the official "attention fuzz", needing (and getting!) attention from everyone who walked in the door. We had to put him to sleep in 1999.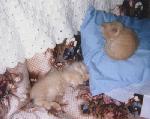 Sinbad and Aladdin

The twins, Sinbad and Aladdin, as kittens and Aladdin as a grown cat. Sadly, we had to get rid of them since 4 was too many cats to take care of.



This site has been designed to work best at resolution 1024x768 and above.
Click here to switch to 800x600 viewing.